An Artstrip is a specific type of Bitstrip, usually a non-narrative single panel s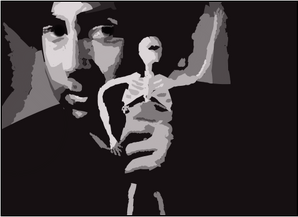 trip and most
Experimental
 category strips are of this type. Artstrips are often elaborate compositions utilizing the numerous Bitstrips props, characters and effects into anything from abstract geometric patterns to photorealistic representations of objects and landscapes. Light and shadow are also popular themes among Artstrips. A good example would be
Tim Burton
, by
Dauber
, who painstakingly created the portrait out of more then a thousand moon props. These art strips are made of shapes and props to incorperate a work of imagination.
Ad blocker interference detected!
Wikia is a free-to-use site that makes money from advertising. We have a modified experience for viewers using ad blockers

Wikia is not accessible if you've made further modifications. Remove the custom ad blocker rule(s) and the page will load as expected.